We're experts in
Drupal Development
Drupal is a user friendly, open source platform which allows for easy administration of your site's pages. Due to its adaptable architecture it excels at projects which require various types of users, groups/teams, or flavours of content - in other words, where other popular CMS's like Wordpress start to fall down.
What is Drupal?
Drupal is a web application framework, providing both the front end (content administration) and back end (database and data processing components). This makes it a great choice for websites, web-apps and portals where data and content administration is key.
As an open source project, it's free to install and develop on, making it extremely popular world wide with more than 1.39 million members and 117,000 active contributors, resulting in more than 44,000 free modules.
Speak with an expert
Communica are big fans of Drupal and the Open Source community. You'll find us regularly speaking at Drupal Auckland meet-ups and lecturing at conventions. If you're looking for a company who knows Drupal inside and out, you've come to the right place.
Case Study
Drupal for better content management
The MoaTrek project is a great example of the right CMS for the right job. In this situation, our client needed to administer multiple types of interwoven content on a regular basis. By choosing Drupal as the base CMS, we were able to deliver a smooth, easy to edit interface as well as a robust architecture to keep all that content tidy and well abstracted.
---
Drupal was perfect for a content heavy site like MoaTrek because we could template out as many different content types as needed without writing any code.
Some of the layered content we were working with included:
Tour information
Dates & availability
Rates & seasonal pricing
Visited locations
Optional activities
…and much more
Each content type was given its own unique: fields, requirements, dependencies, and references. By mashing each of the different content types together, we formed the Tour editing experience.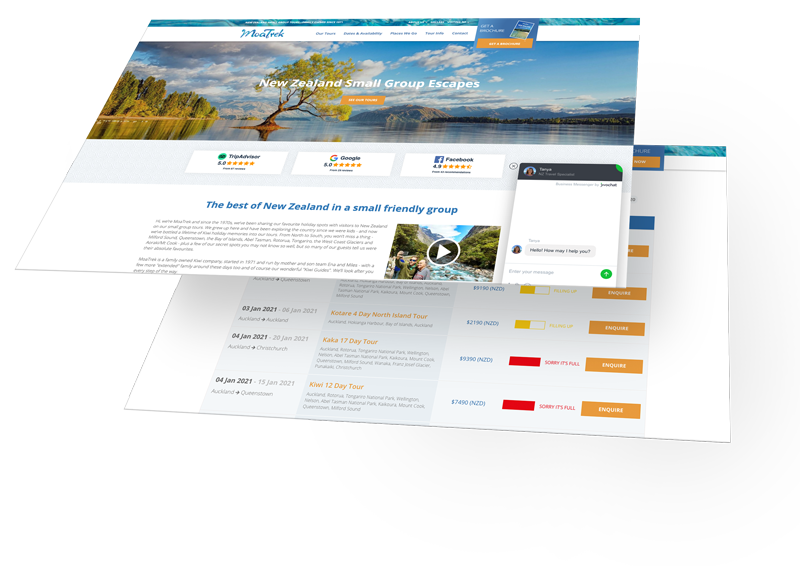 The resulting website structure made it possible to update each Tour by simply navigating to its corresponding page and clicking 'Edit'. And where information was shared (say, a location or activity), that change would automatically be reflected on the other applicable tours. When information needed to be less generalised (say, adding a special to a date range), Drupal's flexible architecture framework was tweaked to allow the admin to separate the override from the other tours.
Specialised Drupal Hosting & Maintenance
We're serious about performance and accessibility and offer specialised Drupal hosting & maintenance packages leveraging Amazon's extensive cloud hosting infrastructure.
---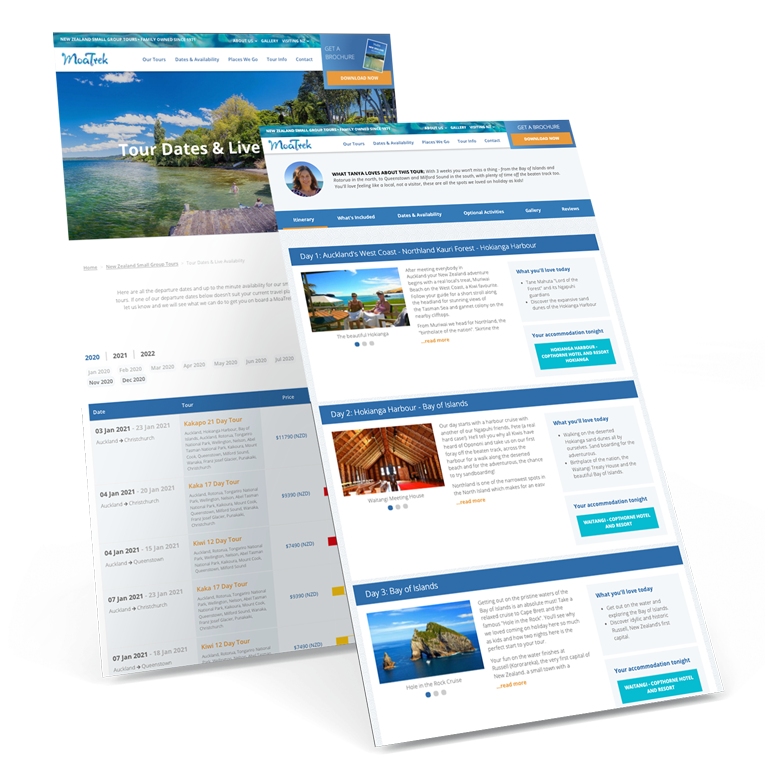 This equates to:
Drupal specific caching layers to improve response times
Tailored deployment routes to make site maintenance smooth and easy
Multiple environments for client testing
Version control for tracking/rolling back deployments
Nightly backups
CDNs for localised content delivery, world wide
For larger clients we also offer Microservices (Docker) and Load Balancing. For more on this topic and our hosting in general, you can try reading Communica's blog post on amazee.io.

If you've got a Drupal site - this is where you want to be.