Daily 1 hour self-learn sessions keep our staff on trend and inspired with fresh ideas. Communica invests in talent and if you think you can cut it with the best we'd love to hear from you. Email your CV and a collection of your work to amberwason@communica.co.nz. No outsourcing companies please - we do our best work in-house.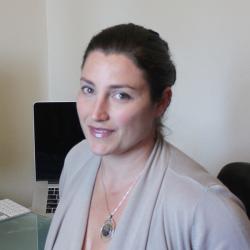 Amber Wason
Project Management / Creative Lead
Although a pure creative at heart, Amber advocates well defined content structure as the backbone to a great website.
This means guiding your project through a process of User Journeys, Analytics Research, Site Maps and Wireframes before creating the responsive design which further enhances that user experience.
She's great at understanding client needs and will act as an effective conduit between you and the development team.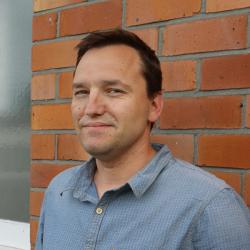 Gareth Hall
Senior Developer / Architect
Mixing the right business logic with the right technology solution takes a great decision maker with years of experience.
Gareth has these attributes in spades and makes a fantastic lead developer well known in the Auckland Drupal community.
When he's not presenting at Drupal meetup or contributing modules back to the community, Gareth is our lead architect, responsible for budget estimates and technology solutions.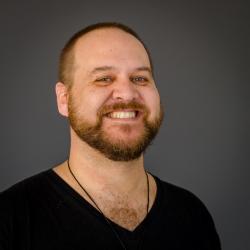 Ben McNicoll
Digital Services Manager
An unflinching client advocate, Ben works to translate your needs to the developer team, and follows up to make sure everything happens as it should.
With 15yrs+ coding experience, specialising in Drupal, he brings more than the usual technical expertise to the role of project manager.
Balanced with the analytical skills necessary to drill down to the business need underlying a request, Ben is the perfect guy to have in your corner on a project.
Cyrus Liew
Front End Developer / Designer
Cyrus is an efficient and effective front end dev also affectionally known as Super Cyrus.
He loves exploring the balances between beautiful design and user experience.
Cyrus always tackles challenges with open arms and loves growing his knowledge with every project.
His strong team spirit has made him an essential part of Communica.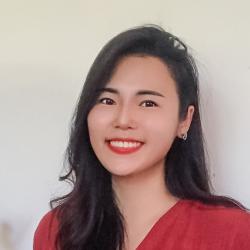 Sunny Kim
Front End Developer / Designer
An experienced and creative web designer/developer, Sunny brings a wealth of skills to the Communica team, with 10 years of design and 6 years coding.
She loves drilling down to what a client wants to achieve with the design, and lifting a project beyond what they thought was possible.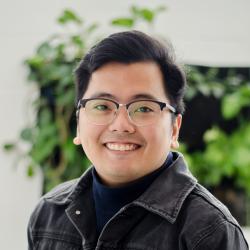 Jap Ignacio
Front End Developer / Designer
The newest addition to our team in 2020, Jap is an experienced front-end developer with an additional background in Ruby / Python and graphic design.
With a particular passion for functional interfaces, Jap draws on all his design and coding skills to translate a client's ideas into a great user experience.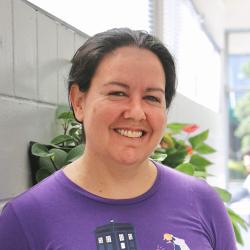 Heather Gaye
Back End Developer
A back-end dev with heaps of experience in Drupal, Laravel and other frameworks, Heather loves getting into the nuts-and-bolts of complex builds.
She excels at self management and often works off the sniff of a brief to bring full functionality to an otherwise lifeless project.
Female developers can be as rare as hens teeth to hire. Communica is stoked to gain her perspective on core application logic as well as benefit from her all round talent.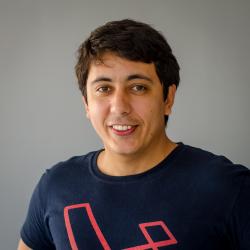 Gonzalo Artur de la Villarmois
Back End Developer
Gonzalo is a senior developer with years of experience developing in Laravel and PHP in general.
He's a great guy to laugh with and excels at interpreting customer needs - turning suggestions into well engineered code.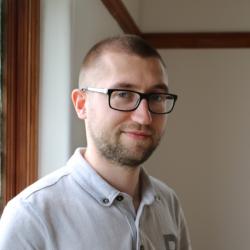 Ivan Liaskov
Back End Developer
An excellent all round PHP developer with masters in Mathematics and Programming and firm grounding in agile development.
Ivan is a mature developer bringing thoughtfulness and creativity to the code he writes.
By breaking tasks down, no problem is insurmountable and we love his "can do" attitude.
Luckily, there's always a variance of challenges at Communica to keep him on his toes!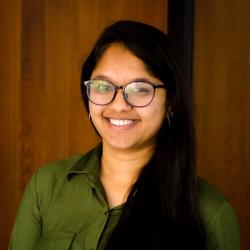 Navkar More
Test Engineer
Navkar is our Test Engineer (ISTQB Certified - Foundation Level).
Her integration, functional and regression testing skills using Cypress have been immensely valuable and show positive improvements to the quality of our software.
Navkar works closely with our developers identifying and capturing test cases, ensuring version management and ironing out any bugs in the product. There's a common saying in the IT industry that behind every successful software is a careful Testing Engineer.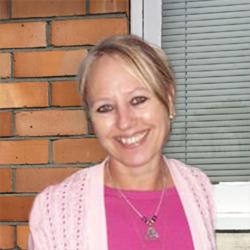 Meeka O'Brien
Accounts Manager
Meeka is the glue keeping all our accounts in line and payments on time. Without Meeka at Communica it quickly turns to hell in a hand basket.
If you have any queries regarding invoices or account updates she's your woman.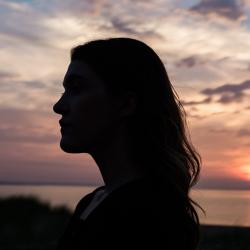 Your Name Here
Our Next Team Member
We're a fun dynamic team and although we're not hiring at the moment we're always interested to meet people with talent.
If you're a project manager, back or front end developer with amazing skills and experience in our technology stack, please send your cv to hello@communica.co.nz.
Must haves: NZ residency or a valid NZ work visa. No agents please.