Email us today for a free, no obligation quote.
Make an enquiry using the form below and we'll endeavour to return your message within 24hrs or the next business day.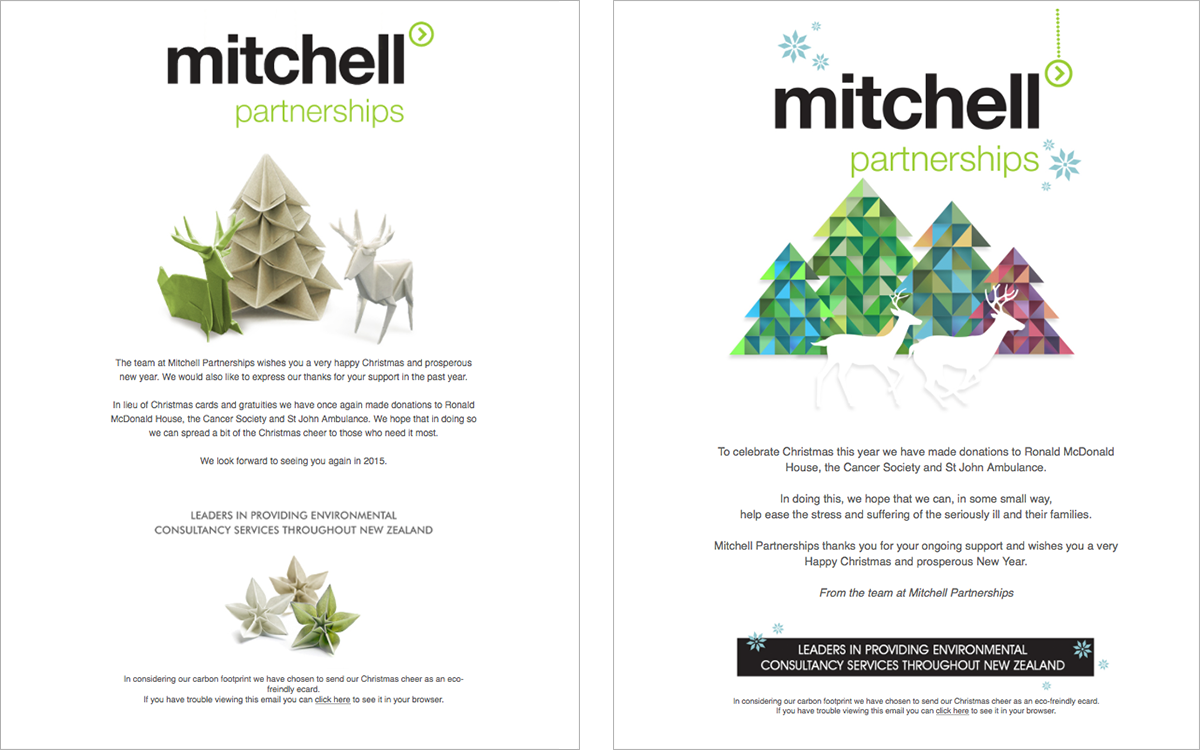 The Project
Bespoke Christmas e-cards, coded to be mobile friendly and deployed through an internal email client.
Every year Communica creates a unique seasonal e-card to be sent to Mitchell Partnerships' partners and customers. The e-cards reflect the companies environmental values, while retaining a simple yet eyecatching design.
Features
Email Campaign / Design
The Client
Mitchell Partnerships is an Environmental Consultancy Firm spread nationally that specialises in resolving complex resource management issues.